|
Comments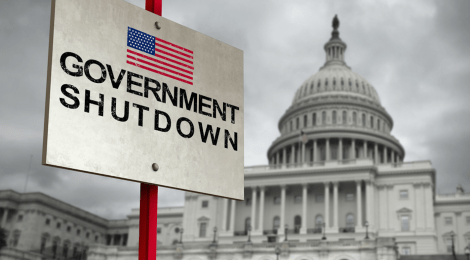 The shutdown of the federal government is heading into its fourth week, with no end in sight. Over 800,000 federal workers, including nearly 29,000 living in Wisconsin, are furloughed or working without pay.
We are concerned on two fronts about a prolonged government shutdown. The first, of course, is that 29,000 federal employees living in Wisconsin, working hard and playing by the rules, are currently not receiving paychecks. While the government is shutdown and the paychecks have stopped, the need for food and to pay the mortgage and other bills continue.
The challenges and uncertainties that these federal workers are now facing are just like the challenges that many of our friends and neighbors face when they are not earning enough money or working enough hours due to no fault of their own.
As with any unexpected local disruption like a flood or the closure of a local business, our network of six regional food banks and over 1,000 local food pantries is ready to help anyone who is in need of food. Anyone in need of help should call 211 to be directed to local food pantries or to other services and benefits that they may be eligible for.
The second front we are concerned about is how an extended government shutdown will affect federal nutrition programs, specifically FoodShare (SNAP, formerly food stamps). The FoodShare benefit is funded through the federal government and while USDA has announced that the benefit will be funded through February, it is unclear if there will be money for this vital nutrition assistance benefit if the shutdown extends into March.
Thanks to the incredible generosity of our network's many donors, partners, and volunteers, our food banks work to meet the needs of Wisconsinites at-risk of hunger and while we are able to absorb a short-term increase in need on the scale of 30,000 people, absorbing the need of nearly 600,000 FoodShare recipients will be a challenge. For example, our network of food banks distributed about $90 million worth of food in Wisconsin in 2016; FoodShare provides about $70 million in grocery benefits in our state every month.
We of course hope that it does not come to that. In the meantime, we call on our elected officials to work together to find a pathway forward through this impasse and get the government - and our friends and neighbors committed to strengthening our communities through public service - working again.
You can add your voice by writing your elected officials here.
---
Share this on social media
---
Join the Conversation