|
Comments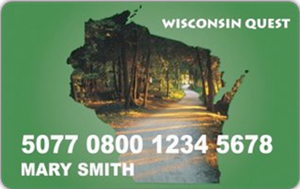 The good news is that USDA recently announced that it would pay February FoodShare benefits!
The bad news is that we don't know a whole lot more about what happens after that.
In the meantime, here's what we do know about FoodShare benefits during the shutdown:
February FoodShare benefits will be loaded early, likely by or around January 20th. This means that if your normal disbursement day is the 15th of the month, you will receive your January benefit on January 15th and your February benefit about a week later.
FoodShare clients should check benefit balance around the 20th to make sure that the benefit has arrived. This is an early issuance of the normal February monthly benefit amount, not an extra benefit. FoodShare benefits will NOT be put on QUEST cards in February.
Households should plan and budget their FoodShare benefits accordingly. They can use them at their leisure and not be worried about those benefits on their card going away due to the shutdown.
New FoodShare applications are still being taken and we are still learning about how our state agency will be processing and handling these applications under federal law.
If you need help with your FoodShare case, with a new case, or if you have any questions about FoodShare, our FoodShare Helpline can help you. Please call our friendly and awesome staff at 1-877-366-3635.
If you are interested in telling your story about how the shutdown has affected you, please do not hesitate to reach out to us at fighthunger [at] hungerfreewisconsin.org or you can us our FoodShare storybank form here.
---
Share this on social media
---
Join the Conversation