Staff
Stephanie Jung Dorfman, Executive Director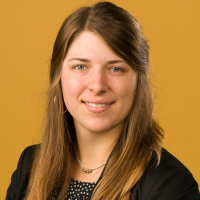 Stephanie has over five years of food banking experience, including two years managing collaborative programming of our food banks as the Feeding Wisconsin SNAP Outreach Program Manager. She is a recognized leader in the Feeding America national network, and serves as a SNAP grantee advisor and is an incoming liaison for the End Hunger Community of Practice.
Stephanie is passionate about finding innovative and impactful ways to address hunger in our state. Her role is to lead advocacy efforts, oversee statewide programming, and build partnerships to increase access to healthy food and benefits for our friends and neighbors.
Stephanie is a "Double-Badger" (a term that she only recently became aware of)—having received both her B.A. with majors in Cultural Anthropology and Human Geography and her Master of Social Work, from the University of Wisconsin - Madison. Stephanie lives on the Northside of Madison with her husband, Mike, one year old daughter, Juniper, and their Beagle, Nellie. She enjoys hiking, traveling, and attending community festivals and events.
Amanda Gammel, FoodShare Outreach & Helpline Coordinator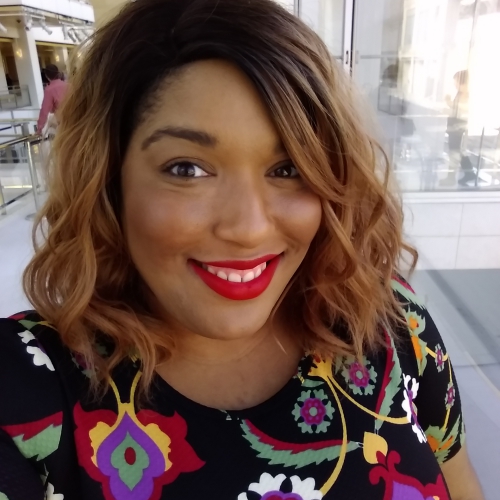 Amanda began working as a Bilingual FoodShare Helpline and Outreach Coordinator in March of 2018. Born and raised in Rockford, Illinois, Amanda has spent the last 12 years moving around the country for work living in Ohio, Texas and Nebraska before returning to her Midwest roots in Madison.
Amanda studied Public Relations while minoring in Sociology and Communication and comes from a strong customer service and leadership background. Amanda is also a published collegiate writer having won a journalistic writing award at her university newspaper for "Excellence in Writing." She has a diverse knowledge base on resources that she is always eager to share with clients. Amanda is passionate about fighting hunger, resource education, community outreach, advocacy and getting people equal access to benefits
In her free time, Amanda enjoys spending time with her kids, exploring Madison, finding new things to do and places to eat. She loves reading, decorating/crafting, live music, trivia, is a huge movie buff and is obsessed with "Law & Order SVU," HGTV and LulaRoe.