Staff
David Lee, Executive Director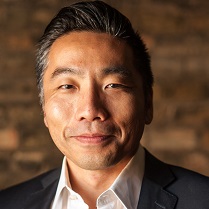 David Lee brings 15 years of non-profit experience, specializing in community relations, public affairs, hunger relief and food systems programming, and advocacy to Feeding Wisconsin.
Previously at Feeding America, the nation's largest anti-hunger charity, David managed partnership and program development and led its state policy and grassroots advocacy.
He has served as an adviser to the National Conference of State Legislatures' Hunger Partnership and the Farm Foundation's Dialogue Project for a 21st Century Agriculture. He has also written and spoken about hunger, poverty and messaging across the country.
Locally, David is the immediate past president of the board of directors for Outpost Natural Foods and serves on the board of Ex Fabula, a Milwaukee non-profit that aims to strengthen community through the art of storytelling, chairing its Governance Committee.
Prior to moving to Milwaukee, David led the Jewish Federation of Greater Los Angeles' anti-hunger efforts where he was the principal co-author of, "Hungry No More: A Blueprint to End Hunger in Los Angeles." The Blueprint was adopted by the city, county and school board as their framework to organize their anti-hunger efforts.
David is an alum of the American Express/Independent Sector NGen Fellows program and the American Express/Aspen Institute Academy 2.0 Non-Profit Leaders program. He attended Vassar College, where he holds an A.B. in film and drama. He lives in Bay View with his wife where they stress out over their backyard garden and wonder if their dog Molly is living a rich, interior life.
Stephanie Jung Dorfman, FoodShare Outreach State Program Manager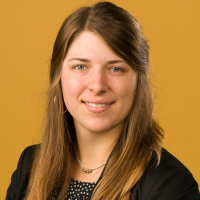 Stephanie began her position as the FoodShare Outreach State Program Manager in June 2017.
Prior to her role at Feeding Wisconsin, she was the FoodShare Outreach Manager at Second Harvest Foodbank of Southern Wisconsin for three years, providing support to a team of specialists educating and providing FoodShare application assistance to community members. In 2009, she co-founded Farm Fresh for All, an initiative to promote accessibility and awareness of the use of SNAP at farmers' markets in Dane County. Through these two experiences her expertise lies in applied SNAP messaging, policy, and outreach.
Previously she has worked for Wisconsin Campus Compact and UW-Extension managing a statewide AmeriCorps*VISTA program. She has also served a term of VISTA, serving as a Parent and Family Engagement Coordinator in two schools in Milwaukee. She has gained great passion for community development efforts and creating inclusive spaces for sharing voices and creating change.
Locally, she currently serves as the secretary on the board of directors for Community GroundWorks, a nonprofit that is working work toward an equitable food system by ensuring access to garden space and healthy food, and by educating beginning farmers and gardeners of all ages.
Stephanie is a "Double-Badger" (a term that she only recently became aware of)—having received both her B.A. with majors in Cultural Anthropology and Human Geography and her Master of Social Work, from the University of Wisconsin - Madison. Stephanie lives on the Northside of Madison with her husband, Mike, and their Beagle, Nellie. She enjoys hiking, traveling, and attending community festivals and events.
Amanda Gammel, FoodShare Outreach & Helpline Coordinator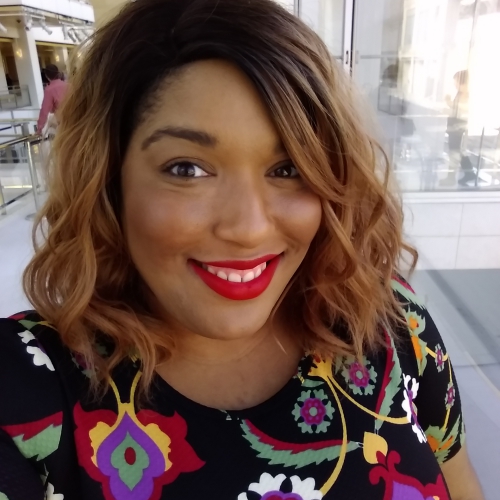 Amanda began working as a Bilingual FoodShare Helpline and Outreach Coordinator in March of 2018. Born and raised in Rockford, Illinois, Amanda has spent the last 12 years moving around the country for work living in Ohio, Texas and Nebraska before returning to her Midwest roots in Madison.
Amanda studied Public Relations while minoring in Sociology and Communication and comes from a strong customer service and leadership background. Amanda is also a published collegiate writer having won a journalistic writing award at her university newspaper for "Excellence in Writing." She has a diverse knowledge base on resources that she is always eager to share with clients. Amanda is passionate about fighting hunger, resource education, community outreach, advocacy and getting people equal access to benefits
In her free time, Amanda enjoys spending time with her kids, exploring Madison, finding new things to do and places to eat. She loves reading, decorating/crafting, live music, trivia, is a huge movie buff and is obsessed with "Law & Order SVU," HGTV and LulaRoe.