Tribal Food Security
Hunger impacts every community in the United States, yet Native Americans are more likely to face hunger. Before the pandemic, 1 in 4 Native Americans struggled with hunger - more than twice the rate of white individuals.
Feeding Wisconsin is working with Tribal partners to support programs that increase nutrition security to ensure that all Tribal members have the food that they need and desire, and Tribal food sovereignty by expanding support and capacity of Tribal producers.
Tribal Nutrition Security and Food Sovereignty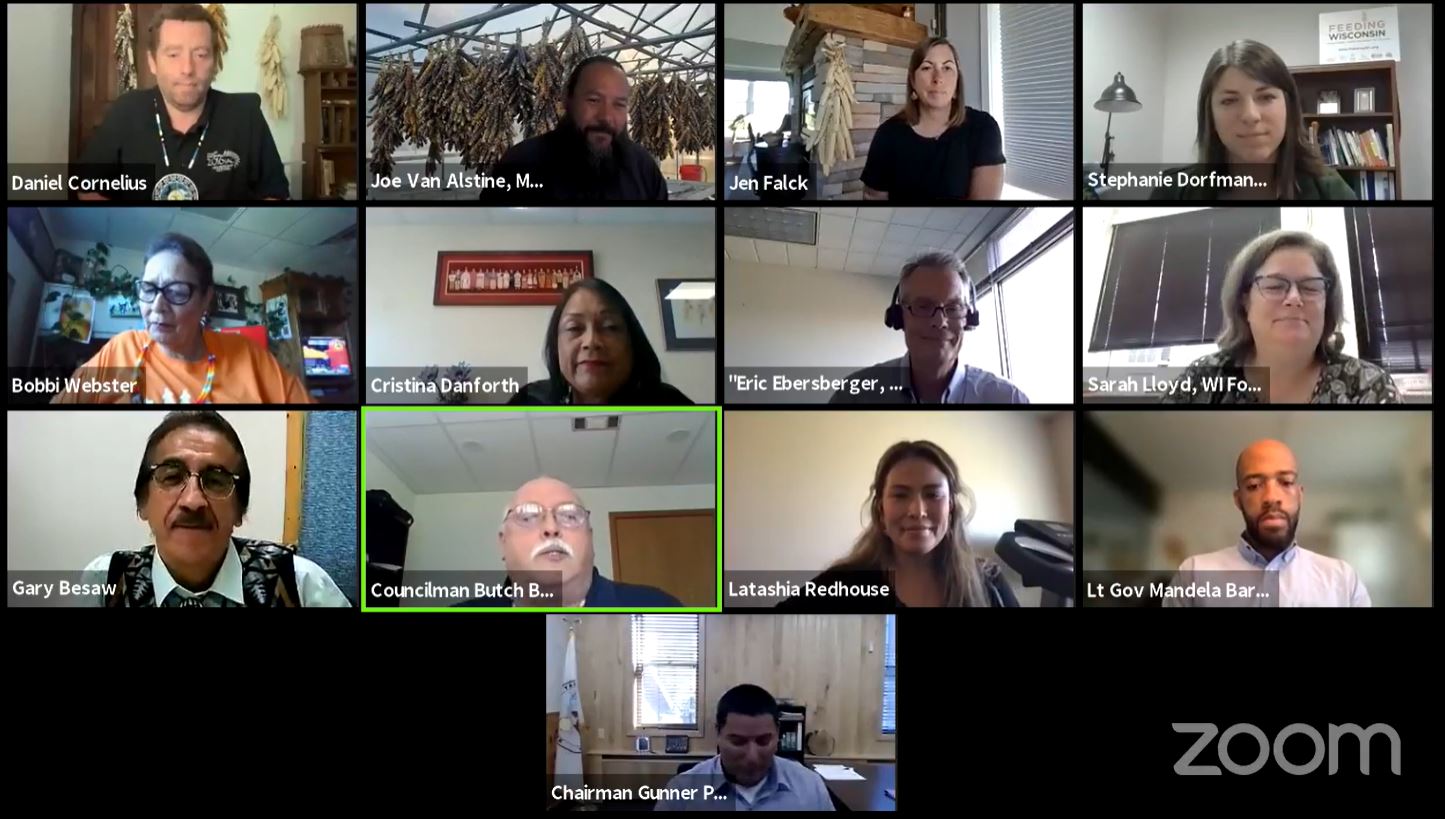 On August 13th, partners came together to celebrate and discuss the importance of several recent efforts to improve nutrition security of Tribal members and support Tribal agricultural and economic development. Partners discussed the Tribal Elder Food Box Program, Oneida and Menominee Nation's USDA Food Distribution Program on Indian Reservations 638 Self-Determination Demonstration Joint Project, and Oneida's Food Distribution Center renovations.
Tribal Elder Food Box Program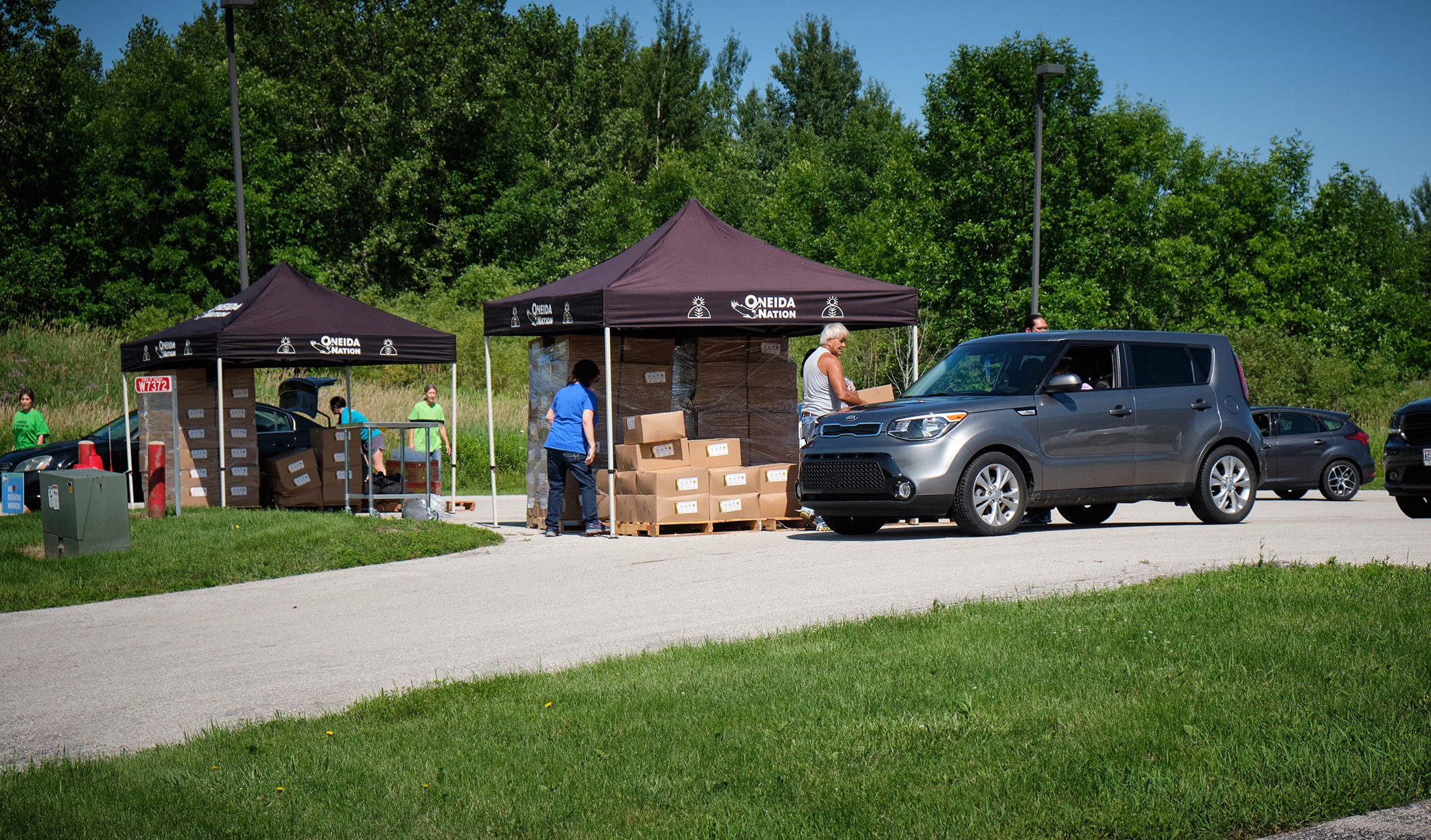 Through a partnership between Menominee Indian Tribe of Wisconsin, Oneida Nation, Red Cliff Band of Lake Superior Chippewa, Forest County Potawatomi, Lac du Flambeau Band of Lake Superior Chippewa, Little Traverse Band of Odawa, Feeding Wisconsin, Intertribal Agriculture Council, Wisconsin Food Hub Cooperative, UW-Madison, and healthTIDE, Feeding Wisconsin was awarded a Feeding America National Office Regional Agri Food Distribution Grant to pilot a Tribal Elder Food Box Program. In order to increase access of Indigenous foods for Tribal Elders (Tribal members over 55 years old), Feeding Wisconsin and partners will purchase foods from Indigenous-based and other regional food producers to pack food boxes for Tribal Elders.
The goal of this project is to distribute 900 boxes at each of 12 distributions, bi-weekly (every other week), beginning late June through early December. Each box will contain perishable food items, sourced from Indigenous and local producers whenever possible. The average box will be 14-16 pounds and will contain a combination of protein (beef, bison, fish, chicken, and pork) and produce (greens, apples, berries, corn, beans, squash, potatoes, tomatoes, and other seasonal produce) representative of traditional, Indigenous foods as desired by Tribal Elders.
WATCH B-ROLL VIDEO OF TRIBAL ELDER FOOD BOX DISTRIBUTION
If you are a Tribal Elder of the Menominee, Oneida or Red Cliff Tribal Nations, you can access Elder food boxes the weeks of June 28th, July 12 & 26, August 9 & 23, September 6 & 20, October 4 & 18, November, 1, 15, & 30. Please contact your food distribution office to learn more about the time and date of distribution.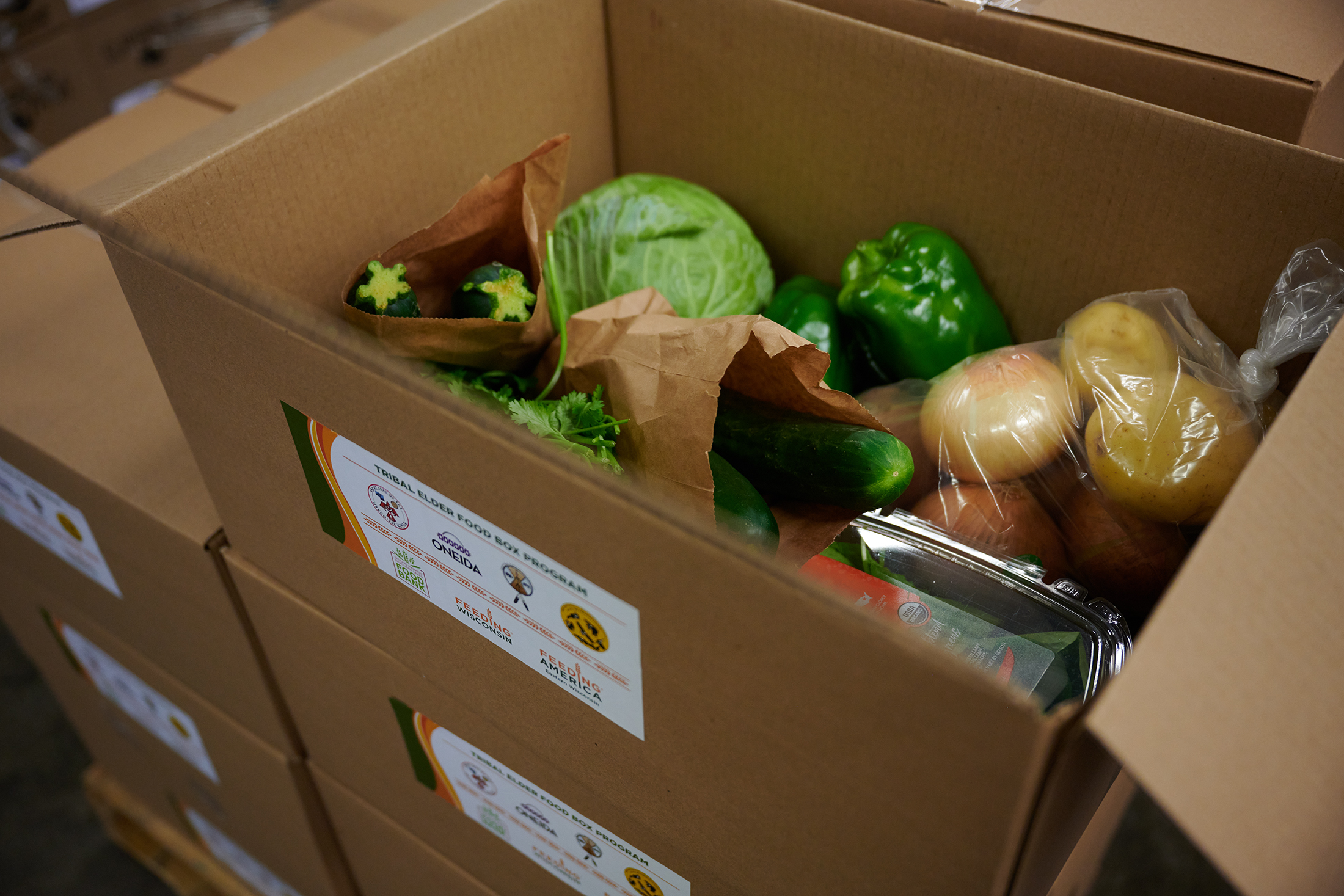 If you would like to learn more about becoming a producer partner, or understand what other funding and resources are available to you through the Wisconsin Department of Agriculture, Trade and Consumer Protection, please contact April Yancer at 608-512-2950 or April.yancer@wi.gov. Please also review this MOU.
If you are interested in contributing to this project we are seeking funds to round out the items included in the Tribal Elder boxes to include wild rice, maple syrup, and other traditional, non-perishable items.