|
Comments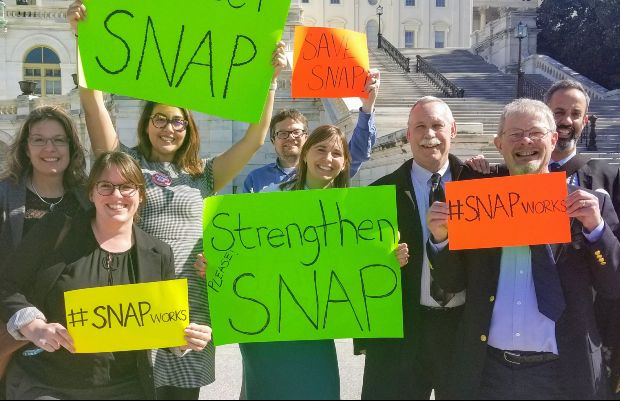 Incredible. We did it.
After two years of consideration, the House of Representatives and the Senate passed the Conference Report for the 2018 Farm Bill.
Most importantly, the Farm Bill Conference Report protects funding and access to SNAP and increases funding for The Emergency Food Assistance Program by $206 million over ten years. The bill also provides helpful changes to many other provisions in nutrition programs like establishing a modest Farm to Food Bank Program to support connecting excess food produced with food banks, and investments in SNAP Employment and Training pilots.
Reaching out to thank elected officials is an important part of the advocacy process. Please take a moment to share your thanks or concern with your members of Congress about their votes on the Farm Bill.

Despite the recently passed limitations in SNAP/FoodShare access in our state, this bipartisan Farm Bill is still an incredible win for our friends and neighbors at-risk of hunger in Wisconsin and throughout the nation. It provides peace of mind to those who are food insecure that nutrition programs will be there when they need assistance, and also gives certainty to other key constituencies of the Farm Bill such as growers and producers.
We look forward to your partnership as we continue to work on improving SNAP/FoodShare access here in Wisconsin. If this Farm Bill proves anything, it's that with our voices speaking together, we can ensure that important programs like SNAP stay strong for our friends and families that need them.
---
Share this on social media
---
Join the Conversation