|
Comments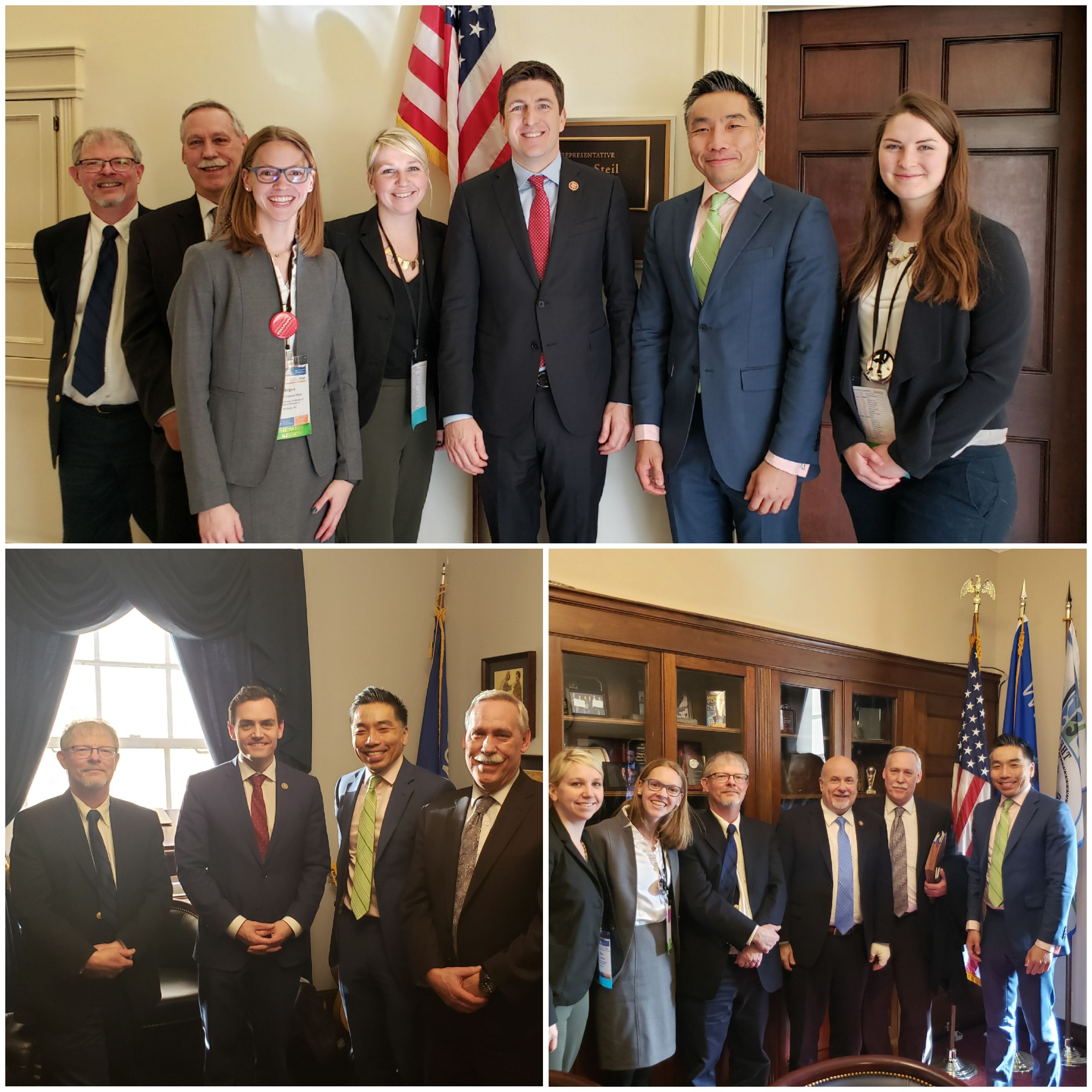 On Monday and Tuesday, we were on Capitol Hill for our annual DC trip and congressional visits as part of the National Anti-Hunger Policy Conference sponsored by Feeding America, FRAC, and the National CACFP Forum. We were joined by our hunger fighting friends at WISCAP, the Wisconsin Council on Churches, and representatives from our food bank Second Harvest Foodbank of Southern Wisconsin.
It was great to be able to touch base with all of our members of Congress to discuss our legislative priorities for the year and share some of our concerns about current issues that would increase the risk of hunger for our friends and neighbors.
We discussed the rule making at USDA that would limit the flexibility of states to tailor SNAP through the waiver process to meed the needs of the local employment conditions and shared our public comment letter on the issue. You can submit a public comment to USDA here.
We reported on the great opportunities of all of the new food coming through the TEFAP program and the trade mitigation program (TMP), but also some of the challenges that WISCAP has faced in administering the program and that we have faced as a partner distributing the added surplus from the TMP products.
We also shared some promising policy proposals to expand EITC to single adults and to make the Child Care Tax Credit fully refundable. These proposals have been proposed in both nonpartisan and bipartisan working groups and they would increase the money that our friends and neighbors with low-incomes have at their disposal.
While we were able to fly to DC to meet with our elected officials face to face, you don't have to in order to have the same impact (though you might run into former LG Rebecca Kleefisch, like we did). According to a 10-year Congressional Management Foundation study, direct constituent contact is the most effective in shaping the views of legislators. Making phones ring is great but emails are good too.
You can use our Elected Official locator to find the contact information of your federal, state or local elected official to tell them about the importance of fighting hunger, improving health, and strengthening communities where you live, work, and play.
---
Share this on social media
---
Join the Conversation