Tell Your Story
Become a Hunger Fighter!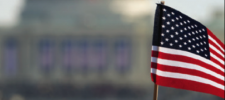 Get the information you need to fight hunger and improve heath in your local community and be a Feeding Wisconsin Hunger Fighter.
Sign up today! »
Register for the Hunger & Health Summit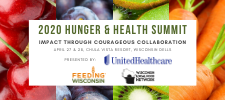 Join Hunger Fighters, Health Promoters, and Community Builders from across the state for networking, best practice sharing and agenda setting on 3/25 and 3/26!
Register Today! »
Our Blog

KEEP UP WITH OUR LATEST NEWS
"Forward Together" is our blog containing the freshest news and views on hunger and food insecurity in our state and nation and ways you can get involved to create a hunger-free Wisconsin.
Read the Blog »