2018 Summit: Breaking Through

The 2018 Hunger and Health Summit, sponsored by UnitedHealthcare, will be held on April 9 and 10 at the Chula Vista Resort in the Wisconsin Dells.
With continuing uncertainty regarding revenue streams to fund important health programs like Medicaid and nutrition programs like SNAP, our ability to break through the gridlock and polarization to fight hunger and improve health is more important than ever. Therefore, our theme for our 2018 conference is "Breaking Through."
Like last year's theme "Forward Together," we hope that this theme is a clear call to all stakeholders - hunger fighters, nutrition advocates, healthcare providers, physicians, legislators, growers, and food industry - to come together to share best practices and collaborate to develop realistic, evidence-based solutions in order to break through barriers toward reducing food insecurity and poverty, and ultimately improving the health of our friends and neighbors throughout the state of Wisconsin.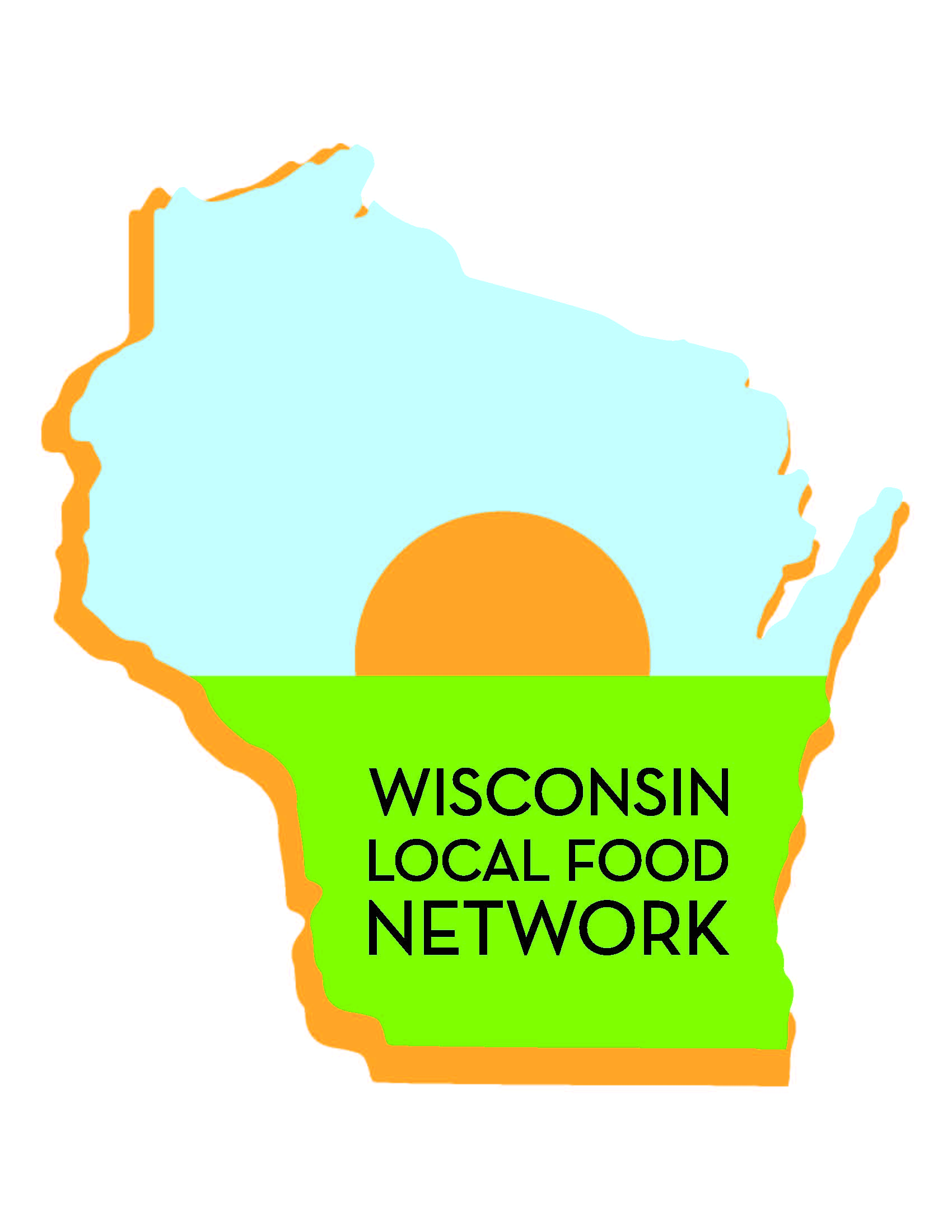 This year, we are excited to partner with the Wisconsin Local Food Network for enhanced sessions on food systems alignment and expanding access to grow, sell, and buy affordable and healthy, Wisconsin grown food.
No special registration needed - simply register for the 2018 summit and attend any session on the agenda.
2018 Hunger and Health Summit Draft Agenda
Please note that this agenda is still tentative. The Planning Committee is still finalizing speakers, titles, descriptions and times. A final agenda will be posted by the last week in February.
April 9th Pre-Conference, 9:00 - 11:30 am
Wisconsin Local Food Network Convergence Pre-Conference
The Wisconsin Food System Convergence session at the 2018 Hunger & Health Summit will give attendees an opportunity to share their voice on how to create a sustainable, good food movement that makes healthy food accessible for all. This convergence will build on all the great work that has been done in the past, will seek to chart a coordinated path forward.
Other Pre-Conference Sessions TBA
Opening General Session, April 9, 1:00 pm
Tim English, Regional Administrator, Midwest Regional Office, Food and Nutrition Service, USDA
With USDA's new position on program flexibility, the upcoming Farm Bill, and other proposed changes to nutrition assistance programs, Regional Administrator English will open our conference and help to walk us through USDA's plan and answer any questions you might have.
April 9 Track Sessions
Session Block 1: 2:30 - 4:00 pm
Developing a State Network of Food Policy Councils
Track: WLFN/Healthy Food Access and Infrastructure
In this session we will call on food policy leaders and advocates from around the state to share their current focus and discuss how a statewide network of food policy advocates can affect change. Attendees will be given time to share successes, challenges, and plan for next steps.
Nick Heckman, Food Security Policy Analyst, Public Health Madison & Dane County
George Reistad, Food Policy Director, City of Madison
The Present and Future Medicaid
Track: Family Economic Security
Andrew Anderson, Senior Project Manager, National Quality Forum
Jon Peacock, Research Director, Kids Forward
Transforming Food Pantries into Learning Organizations to Meet the Ever-Increasing Needs Through Volunteerism
Track: 21st Century Emergency Food System
Rayna Andrews, Senior Director, Community Engagement, Feeding America Eastern Wisconsin
Catherine Draeger-Pederson, Executive Director, Friedens Community Ministries
Fighting Hunger & Improving Health Outcomes
Track: Community Partnerships to Fight Hunger and Improve Health
Julia Means, Ascension Health
Other speakers TBA
Meet The State FoodShare Team and Outreach Providers
Track: Strong Federal Nutrition Assistance Programs
Stephanie Mabrey, FoodShare Program and Policy Analyst, Wisconsin Department of Health Services
Other presenters TBA
Session Block 2: 4:15 - 5:30 pm
How can the Wisconsin Department of Agriculture Help You?
Track: WLFN/Healthy Food Access and Infrastructure
Learn about free resources available to you from WI Department of Agriculture staff and have a chance to share what resources you would like to see DATCP create. Come with your ideas and questions!
Kietra Olson, Local Foods Specialist, Wisconsin Department of Agriculture and Consumer Protection
Leveraging Community Health Assessments to Drive Collaboration & Impact
Track: Community Partnerships to Fight Hunger and Improve Health
Obesity continues to be identified as a health priority in the Fox Valley as evidenced by information in Community Health Needs Assessments (CHNA's). Health systems and public health agencies are required to conduct a CHNA and in the Fox Valley these entities collaborate to complete the work together. Through the collaboration, these partners identified obesity as a common, shared health priority, and are committed to work toward 'moving the [obesity] needle' together. One result from this collaboration was the creation of the Weight of the Fox Valley (WOTFV); a community collaborative which uses the Collective Impact approach and represents a myriad of community organizations from public health, healthcare, local coalitions, YMCA's, schools, childcare centers, municipal leaders, businesses, faith communities, hunger-relief programs, and more. Join us to learn how the Community Health Improvement Process is applied to address the issue of obesity using the WOTFV initiative as an example. Participants will receive hands-on experience on how to identify partners in the community to solve wicked problems such as hunger and nutrition, including some unlikely or non-traditional partnerships.
Julia Salomon, Public Health Planner, Winnebago County
Sarah Wright, Program Manager, Weight of the Fox Valley
Food Pantries Solving Hunger from Cradle to College
Track: 21st Century Emergency Food System
Jamie Daugherty
Hope Schaefer, Oshkosh Area Food Pantry
A Community Conversation with Emergency Food Providers
Track: 21st Century Emergency Food System
Terri Green, Executive Director, Oshkosh Area Food Pantry
Kitty Kocol, The Emergency Food Assistance Program, Wisconsin Department of Health Services
Growing a Statewide Nutrition Incentive Network
Track: Strong Federal Nutrition Assistance Programs
There is a growing interest around Wisconsin in nutrition incentive programming – the practice of offering additional money at farmers' markets, CSA's, or grocery retailers to people who receive FoodShare or WIC benefits to make healthy purchases. Several organizations around the state are currently offering this type of programming, and many more are interested in getting started. With some nutrition incentive partners starting to convene around a USDA grant application, the time is right to start building a network of stakeholders to create conversations around best practices & mentorship, evaluation & communication practices, future planning for resilience and sustainability, and more. In this session, participants will have an interactive conversation around visioning a statewide nutrition incentive network. As a starting point, we will focus around the following questions: what are the goals of a statewide nutrition incentive network? Who should be involved in building this network, and how can we create strong and innovative partnerships to move this work forward? How can we structure this network to build capacity and create impact?
Erica Anderson, Community Action Coalition for South Central Wisconsin
Jennifer Casey, Executive Director, Fondy Farmers Market
Erika Jones, FairShare CSA Coalition
Cocktail Reception, April 9, 5:30 pm
Please join us for a networking reception to meet your Hunger Fighters and Health Promoters throughout the state. Light hors d'oeuvres, cash bar.
Breakfast General Session, April 10
Good Food, Healthy Communities, and Equity Panel Discussion
Speakers and description to come.
Luncheon Keynote, Dr. Katherine Cramer, April 10
Building Bridges to Understand to Break Through
Dr. Katherine Cramer, is a Professor in the Department of Political Science at the University of Wisconsin-Madison and author of the book, The Politics of Resentment.
Dr. Cramer's work focuses on the way people make sense of politics and their place in it and she is known for her innovative approach to the study of public opinion, in which she invites herself into the conversations of groups of people to listen to the way they understand public affairs.
Our ability to achieve our vision of a healthy and hunger-free Wisconsin depends on everyday people being able see themselves in each other beyond their differences. However, in our current world of deep political, social, and cultural polarization, this level of empathy and understanding can be hard to achieve. We are thrilled and honored to welcome Dr. Cramer to speak about Breaking Through the dynamics of polarization and how we might come together to achieve important communal goals.
April 10 Track Sessions
Session Block 3: 9:30 - 10:45 am
Local Networking Session
Track: WLFN/Healthy Food Access and Infrastructure
Join us for this interactive networking session! Connect with local foodies from across the state of Wisconsin. Learn about our shared challenges and successes and hear personal stories from others doing similar work. At the end of the session we will gather by region, share what we have learned and expand connections within your local area. This is one you won't want to miss. Bring your business cards and get ready to make connections!
Sue Anderson, Wisconsin Healthy Food Systems Alliance
Krista Engelhardt, Central Rivers Farmshed
Everything you Wanted to Know about the Proven Policies to End Poverty but were Afraid to Ask
Track: Family Economic Security
Julie Kerksick, Community Advocates
Innovations in Food Recovery
Track: 21st Century Emergency Food System
Ross Younger, Feeding America
Other speakers TBA
Farm Link: Using a Systems Approach to Break Through and Provide Healthy Food
Track: Community Partnerships to Fight Hunger and Improve Health
A need persists to improve the quality and quantity of food available to those in greatest need within the United States, Wisconsin, and Milwaukee. Food insecurity impacts between 10% and 22% of Wisconsin's population. In the Fourth Wisconsin US House District – of which Milwaukee is a part – 22% of the community is considered food insecure. As a result of the continued need, communities in eastern Wisconsin have identified health and nutrition as a priority area. A community-academic partnership between Feeding America Eastern Wisconsin (FAEW) and the Medical College of Wisconsin (MCW) is striving to both understand the food system that exists from "seed to plate," and – through this understanding – to take a systems approach to streamline the process. The partnership aims to transform FAEW's existing infrastructure into a community food hub to repair the fragmented food system and help communities improve overall health and nutrition through coordinated policies and procedures.
David Nelson, PhD, Medical College of Wisconsin
Other speakers TBA
Advocacy 101: How to Make an Impact and Break
Track: Strong Federal Nutrition Assistance Programs
Robb Friedlander, Feeding America
Nicole Hudzinski, American Heart Association of Wisconsin
Ben Van Pelt, American Heart Association of Wisconsin
Session Block 4: 11:15 - 12:45
Building a Healthy Food System through Farm to Institution
Track: WLFN/Healthy Food Access and Infrastructure
Join a panel of Farm to Institution experts from different stakeholder and links in the supply and distribution chain - from producer, early childcare, school, FoodWIse - come together to share their stories, successes & barriers, and give attendees an opportunity to ask questions and learn of resources for implementing Farm to Institution. This session will challenge attendees to discuss how different types of institutions can support each other in building a healthy local food system.
Community Programs that Address the Root Causes of Poverty
Track: Family Economic Security
Jonathan Bader, Wisconsin Association of Community Action Programs
Brian Sales, Goundwork Milwaukee
Food, Democracy, and the Right to Vote: Engaging Food Pantry Visitors with Voter Registration Efforts
Track: 21st Century Emergency Food System
Increased Voter registration and Photo ID laws in Wisconsin have negatively impacted people living in poverty who have difficulty accessing and affording the documentation necessary to vote. Experts project that in Wisconsin alone, 300,000 eligible voters lack the ID necessary to cast a ballot. Successful voter registration and voter ID education involves going to places where people are already present - with food distribution events being an ideal place to engage with voters. The session will include tactics for implementing all levels of voter education at food pantries and will also provide information on how to assist those who may need extra help getting registered or acquiring an ID including homeless, student, elderly, ex-felon, and low-income voters.
Melissa Kono, UW Extension
Molly McGrath, ACLU (invited)
Thinking Outside the Box: Business and Community Partnerships to Increase Access to Healthy Food
Track: Community Partnerships to Fight Hunger and Improve Health
Kirsten Moore, Willy Street Cooperative
Amanda Tabin, United Way of Marathon County
Other speakers TBA
The 2018 Farm Bill: What's at Stake and the State of Play
Track: Strong Federal Nutrition Programs
Session Block 5: 2:30 - 3:45 pm
Building Viable Supply Chains to get Local Food From Farm to Fork and Build Strong Economies
Track: WLFN/Healthy Food Access and Infrastructure
In this session we will look at specific initiatives in Wisconsin to build infrastructure in the supply chains, including helping farmers improve their production for wholesale markets and meet food safety requirements. To successful build a viable local food system we need to build viable enterprises that can aggregate and distribute local food into the different end users, from grocery, food service, and schools. We'll also discuss how local food infrastructure development can fit in the food pantry system. The session looks at what is needed to support businesses and initiatives in this space and also what it means for the bigger picture of local and regional economic development around the supply chains and food system. Programs such as UWEX Food and Finance Institute, Edible Alpha and Edible Start Up will be outlined.
Sarah Lloyd, Secretary of the Board, Wisconsin Food Hub Cooperative
Zacary Smucker-Bryan, Program Manager, Food Finance Institute
The Campaign to End Child Poverty in Wisconsin
Track: Family Economic Security
Peter Bakken, The Wisconsin Council of Churches
Robert Craig, Executive Director, Citizen Action of Wisconsin
Ken Taylor, Executive Director, Kids Forward
The "Hidden" Benefits of Food Pantries in Rural Communities
Track: 21st Century Emergency Food System
Access to healthy and affordable food can be a challenge for rural residents, regardless of income level. Due to economic factors such as a low volume of consumers, many rural areas lack food retailers and could be considered food deserts - or areas where there is limited availability of fresh, affordable foods. Rural shoppers may rely on more expensive and less nutritious options, such as those available at a gas station convenience store, or face a long drive to a town with a grocery store that stocks fresh produce, milk, eggs, and other staples. Ironically, the rural areas where food is grown can often be areas where residents have limited access to nutritious food options. Food pantries have been the answer to many of the rural communities suffering from food insecurity. Scattered throughout rural Wisconsin, these food pantries are a result of the community seeing a need to help their residents. But are there other benefits for the community to housing a food pantry? Join this session to learn about the indirect benefits that rural communities receive from their local food pantry's presence, including being a communication and program hub for the county, screening for other family issues, and a place for local farmers to donate, which increases consumption of fruits and vegetables.
Nancy Vance, UW Extension
Fundraising Boot Camp for Pantries and Small Non-Profits
Track: Community Partnerships to Fight Hunger and Improve Health
Scott Marshall, Director of Development, Feeding America Eastern Wisconsin
Other speakers TBA
Breaking Ground: Growing Children's Health through School Gardens and Wellness Policies
Track: Strong Federal Nutrition Assistance Programs
The Wisconsin School Garden Network was established in April of 2016. Over the past year and a half, we have connected with hundreds of school, early care and education, and afterschool members across Wisconsin, providing trainings, technical assistance, and resources on how to create and maintain school and community youth gardens. Through our experience, we have gathered not only evidence-based practices but practice-based evidence, to support the connection between school gardens and improvement of children's health. In the beginning part of my presentation I will share some of this evidence, including stories from the field and relevant research studies. In the second part of my presentation, I will share about how we took this evidence and worked to share it with school districts around Wisconsin to improve districtís wellness policies. Wellness policies are designed to provide guidance for improving the health and wellbeing of students and communities. In 2004, Congress passed the Child Nutrition Reauthorization Act. This act required schools participating in child nutrition programs to create local school wellness policies by the 2006-2007 school year. The Healthy Hunger Free Kids Act of 2010 added new implementation, evaluation, and progress reporting provisions for school wellness policies. In 2016, the USDA finalized regulations to create a framework and guidelines for written wellness policies. The final rule requires schools to begin revising their school wellness policies during the 2016-2017 school year. Seeing the final rule as an opportunity to educate people about the numerous health benefits of educational gardening, the Wisconsin School Garden Network has reached out to many school districts around Wisconsin. We are working to share our findings about the impact school gardens can have on the health and wellbeing of students. I will share the successes and challenges we have faced in communicating with schools and give tips to others interested in supporting policy changes in their districts. The policies approved by school boards have the power to support the actions of school teachers and staff. Together, we can help support policies that lead to a healthier Wisconsin.
Stefanie Bugasch Scopoline, Community Groundworks
Other presenters TBA
Registration Form
Hotel and Booking Information
Hotel Booking Information
Overnight rate: $89.00 by March 19, 2018
To book a room, please call the toll free dedicated reservation number for Feeding Wisconsin attendees: 855-268-8487
Please mention our Booking ID Number: G09887
The Chula Vista Resort
The Chula Vista Resort in Wisconsin Dells is the most complete, locally owned family resort in the Dells! The best of both worlds is located here; waterparks for their wild side and relaxing river views for your mild side. And of course, all within steps of your hotel door.
With over 200,000 square feet of waterparks, a world-class spa, one of America's top 10 chophouses, an 18-hole golf course, impressive meeting facilities and more, we offer a year-round destination at Chula Vista resort.
Located in Wisconsin Dells, the waterpark capital of the world, Chula Vista resort is only minutes away from all the exciting attractions that have made the Dells area famous. Indoor & outdoor waterparks, roller coasters, boat rides, a ski show plus shopping and a multitude of dining choices await your next visit or vacation.
We invite you to relax in luxury in one of our guest rooms, villas, suites, or condominiums. You'll be delighted by sweeping views of the Wisconsin River and our beautiful property from your comfortably appointed accommodations.
So kick back, relax, and enjoy everything Chula Vista Resort & Waterpark in Wisconsin Dells has to offer. We invite you to vacation, meet, golf, spa, dine and more at our resort in Wisconsin Dells!
Sponsorship Opportunities
There are a limited number of exhibit sponsorships available. To learn more, please click here.