Staff
David Lee, Executive Director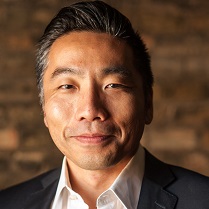 David Lee brings 15 years of non-profit experience, specializing in community relations, public affairs, hunger relief and food systems programming, and advocacy to Feeding Wisconsin.
Previously at Feeding America, the nation's largest anti-hunger charity, David managed partnership and program development and led its state policy and grassroots advocacy.
He has served as an adviser to the National Conference of State Legislatures' Hunger Partnership and the Farm Foundation's Dialogue Project for a 21st Century Agriculture. He has also written and spoken about hunger, poverty and messaging across the country.
Locally, David is the president of the board of directors for Outpost Natural Foods and serves on the board of Ex Fabula, a Milwaukee non-profit that aims to strengthen community through the art of storytelling, chairing its Governance Committee.
Prior to moving to Milwaukee, David led the Jewish Federation of Greater Los Angeles' anti-hunger efforts where he was the principal co-author of, "Hungry No More: A Blueprint to End Hunger in Los Angeles." The Blueprint was adopted by the city, county and school board as their framework to organize their anti-hunger efforts.
David is an alum of the American Express/Independent Sector NGen Fellows program and the American Express/Aspen Institute Academy 2.0 Non-Profit Leaders program. He attended Vassar College, where he holds an A.B. in film and drama. He lives in Bay View with his wife where they stress out over their backyard garden.
John Stuligross, FoodShare Outreach State Program Manager
John works to implement, coordinate, and maximize the impact of our FoodShare Outreach program which ensures that all Wisconsin residents and families have access to the vital food buying benefits they need to have the energy and nutrition to work, learn, and lead healthy lives.
John is completing his Masters of Public Health degree at the University of Wisconsin-Madison and received his bachelor's degree in Biology from Hartwick College in Oneonta, NY. His research on health systems in the developing world, including investigating causes and solutions to malnutrition in Nepal, provide a unique perspective on outreach methods for diverse populations.
Most recently, at the Wisconsin Tobacco Prevention and Control Program John helped establish robust evaluation guidelines for grant recipients and developed resources for local coalitions to conduct meaningful evaluation of tobacco control programs. During the 2013-2014 implementation of the Affordable Care Act, John developed a number of outreach programs and strategies in Kenosha County and organized coalitions to ensure that all community members were aware and knowledgeable about the new law. His outreach efforts have become best practices across the state of Wisconsin and have been further adapted to suit the needs of unique communities.
John spends much of his free time training for and participating in endurance triathlons, and recently completed Ironman Wisconsin.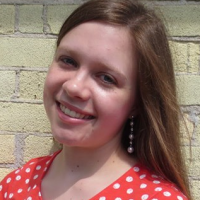 Natalie Mepham, FoodShare Outreach & Helpline Coordinator
Natalie began working as a FoodShare Helpline Coordinator and Outreach Specialist in August of 2016. She graduated from Carthage College with bachelor's degrees in Spanish and Sociology and has three years of customer service experience. She is excited to become a better version of herself as she works to better the lives of her neighbors.
In her free time, she enjoys reading, volunteering, getting outdoors, and
reinventing the best way to cook sweet potatoes on a biweekly basis.
Katlyn Panka, FoodShare Outreach & Helpline Coordinator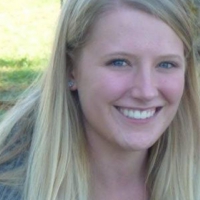 Katlyn began working as a FoodShare Outreach and Helpline Coordinator in February of 2017. She recently graduated from the University of Wisconsin-Oshkosh with her bachelor's degree in Human Services. She has worked as a nursing assistant since she was 16 years old and has previously volunteered on domestic abuse helplines. Katlyn is very excited to continue helping people reach a higher quality of life through the FoodShare helpline.
In her free time, she enjoys spending time with her family, going camping and being outdoors, and DIY projects.