Assists for Hunger

Bucks Head Coach Mike Budenholzer Fights Hunger Statewide
What an incredible first season for Coach Bud's Assists for Hunger. The 2,316 assists made by Bucks players during the 2018-2019 season generated 96,120 meals for Wisconsin food banks to fight hunger throughout the state.
Thank you Coach Bud for bringing your sharing spirit and for the on-court generosity of all of the Bucks players this year! Next year is going to be even better!
2018-2019 Check Presentation at Hawks vs. Bucks (4/7/19) at FiServ Forum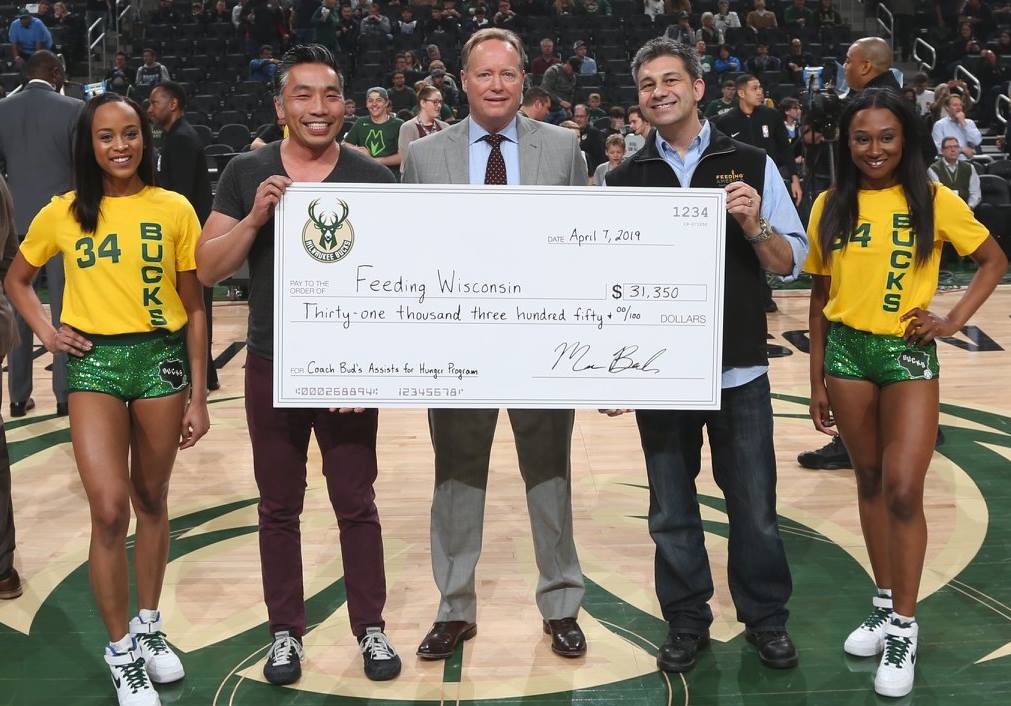 2018 -2019 Partnership Launch at Grizzlies vs Bucks (11/14/18) at FiServ Forum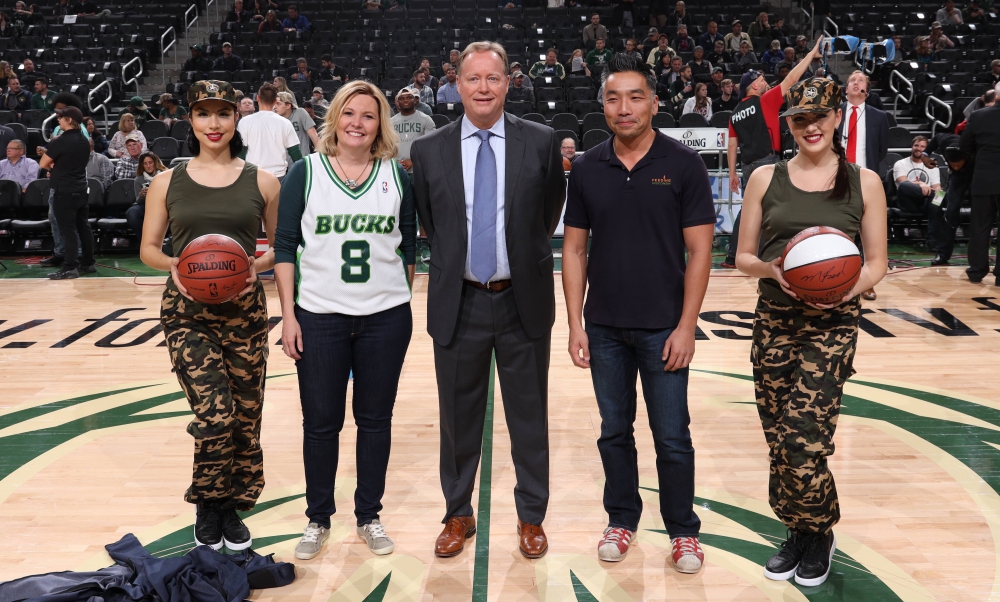 Milwaukee Bucks head coach Mike Budenholzer has partnered with Feeding Wisconsin to raise awareness and fight hunger across the state. Budenholzer will donate $15 to Feeding Wisconsin for every assist the Bucks tally during the 2018-19 season, with a minimum commitment of $25,000.
If the donation reaches $25,000 before the season ends, Budenholzer will continue to donate $15 for every assist the Bucks record until the season ends. The Bucks average 27.3 assists per game, which is on pace to be highest average for the Bucks since the 1980-81 season.
Feeding Wisconsin food banks are able to provide food for nearly three meals for every dollar donated, meaning one assist by the Bucks will equal approximately 45 meals. Assists for Hunger will provide a minimum of 75,000 meals to Wisconsin families facing hunger.
Join Coach Bud in his effort to beat hunger statewide by donating to your local food bank!
Feeding America Eastern Wisconsin (serving partners throughout Eastern Wisconsin)
Second Harvest Foodbank of Southern Wisconsin (serving partners in 16 counties in southern Wisconsin)
Feed My People Food Bank (serving partners in 15 counties in west central Wisconsin)
Second Harvest Heartland (serving partners in Burnett, Polk, St. Croix and Pierce counties)
Second Harvest Northern Lakes Food Bank (serving partners in Douglas, Ashland, Bayfield, and Iron counties)
Channel One Regional Food Bank (serving partners in La Crosse county)